Betty MacDonald fan club fans,
one of Betty MacDonald's wonderful friends celebrates birthday in March.

Tell us the name please and you might be the winner of a Betty MacDonald documentary.

We got so many birthday cards from Betty MacDonald fan club from all over the world.

The winner who sent the best and most original birthday card will be our Betty MacDonald honor guest of the next International Betty MacDonald fan club event.
A Betty MacDonald fan club birthday exhibit with many very special birthday cards by Betty MacDonald's family and friends.
You'll be able to see wonderful cards for Betty MacDonald with very touching messages for example by her daughter Joan MacDonald Keil or her good friend Monica Sone. ( see info below ' Betty MacDonald and The plague and I )
There will be a Betty MacDonald fan club birthday event DVD available.
I agree. Jealousy is a very serious illness. These persons have no self value feeling. They act like angry childs, destroy everything and have a miserable life. Very negative persons, indeed!

I feel sorry for our beloved Betty MacDonald because there was lots of jealousy in her life.

You can find comments of other writers for example:

Betty MacDonald only wrote about herself and boring chickens. I can't understand the reason why THE EGG AND I is so successful.

It's so typical for jealous persons.

I'd like to change this sad subject now.
Join us in voting for your favourite city, please.
Don't miss this video, please.
You can see brilliant Brad Craft.

Seems I'm in this for a hot second. I remember being asked to participate one day on the street in front of the bookstore where I work. I didn't think to ask what it was for, or even so much as the name of the song or the band. Didn't want to be late coming back from lunch. Silly bugger. The very nice young woman with the green hair also featured herein happens to work at Magus Books. She mentioned she'd seen me. Told me the name of the band, and here we are.
Wolfgang Hampel's Vita Magica guest was a very famous TV lady, author and singer and she is our new Betty MacDonald fan club honor member.
I've read some of Tatjana Geßler's books and I like them very much.
Enjoy Betty MacDonald's very beautiful Vashon Island, please.
Take care,
Inga

Betty MacDonald fan club
Betty MacDonald forum
Wolfgang Hampel - Wikipedia ( English )
Wolfgang Hampel - Wikipedia ( English ) - The Egg and I
Wolfgang Hampel - Wikipedia ( German )
Vashon Island - Wikipedia ( German )
Wolfgang Hampel - Monica Sone - Wikipedia ( English )
Wolfgang Hampel - Ma and Pa Kettle - Wikipedia ( English )
Wolfgang Hampel - Ma and Pa Kettle - Wikipedia ( French )
Wolfgang Hampel in Florida State University
Betty MacDonald fan club founder Wolfgang Hampel
Betty MacDonald fan club interviews on CD/DVD
Betty MacDonald fan club items
Betty MacDonald fan club items - comments
Betty MacDonald fan club - The Stove and I
Betty MacDonald fan club groups
Betty MacDonald fan club organizer Linde Lund
Rita Knobel Ulrich - Islam in Germany - a very interesting ZDF ( 2nd German Television ) documentary with English subtitles


The situation in Germany and Sweden with many refugees is rather difficult.


Happy 70th Birthday Timothy Dalton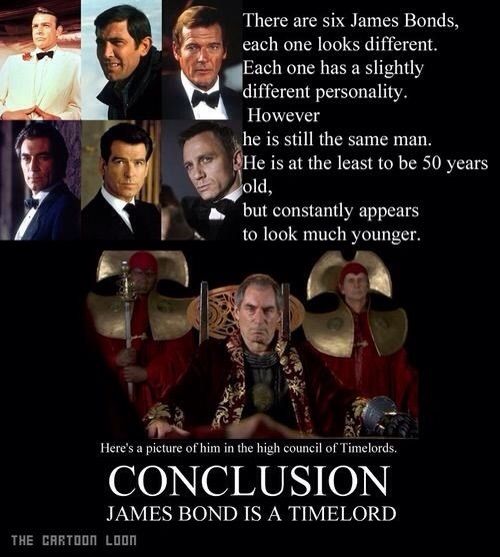 BRUSSELS: Amid all the arguments about the feasibility, legality and morality of the European Union's migrant deal with Turkey, one positive result, say EU officials and diplomats, is that at least it hasn't wrecked the Cyprus peace process. But it remains to be seen whether that can, as one EU senior official hopes, "turn a threat into an opportunity" to use intensified contacts between Nicosia and Ankara to secure reunification of the island's Greek-speaking EU member state and a breakaway, Turkey-backed north after four decades of division.
The migrant deal is intended to halt illegal migration flows to Europe in return for financial and political rewards for Ankara. EU Council head Donald Tusk, who chaired Friday's EU-Turkey summit, said a compromise accepted by Turkish premier Ahmet Davutoglu to avoid a Cypriot veto on the migrant deal was a "very promising signal for the future."
Rapprochement between the Greek- and Turkish-speaking halves of the island in the past year hasraised hopes of a deal that could bring a rare bright spot of peace in a troubled region. Last week, however, Turkey's demand to open five negotiating topics, known as chapters, in long-stalled talks on its distant membership prospects with the EU set Ankara – along with German Chancellor Angela Merkel and other EU leaders keen for a deal – on a collision course with Cypriot President Nicos Anastasiades.
Cyprus had blocked the five chapters for years over Turkey's failure to recognize its right to access Turkish ports as part of a customs union deal with the entire EU and vowed to veto any deal it disliked. In the end, in return for taking back migrants from Greek islands, Turkey settled for – among other benefits – opening just one chapter, which Cyprus had not frozen.
"We really dodged a bullet on this one," said James Ker-Lindsay of the London School of Economics, who has advised U.N. negotiators seeking a settlement on Cyprus. "It could have got very, very nasty if Turkey had decided to dig its heels in."
Turkey's EU affairs minister had warned Europeans not to let Cypriot "caprice" block a deal and EU officials acknowledged that Merkel and other leaders, under huge pressure at home over the arrival of migrants from Turkey, were impatient with Cyprus. In the end, however, Davutoglu accepted the deal and told a news conference he was "optimistic" about relations with the EU.
Anastasiades voiced "full satisfaction" and said he would support Turkey's EU accession talks if it meets his conditions. Turkish Cypriot leader Mustafa Akinci tweeted: "The EU-Turkey deal reached as a result of the compromise culture is a positive outcome which is also helpful for the Cyprus negotiations."
Officials involved in the talks said Tusk had been anxious to broker a compromise to avoid a domestic backlash against Anastasiades at parliamentary elections on May 22 that might imperil his cooperation with Akinci, who took office a year ago.
"This may be the last generation of politicians in Cyprus who still want a settlement," a senior EU official said of the rapport between the two, who are both in their late 60s.
"To wreck Anastasiades is to derail the settlement process."
Tusk got a personal taste of the issue on a visit to Nicosia and Ankara before the summit. Leaving Cyprus on a Belgian air force NATO plane for NATO member Turkey, Tusk had to fly via Greece due to Turkish refusal to recognize the island state.
Turkey, backed by Merkel, sprang its offer to take back migrants – in return for, among other things, five new accession chapters – on unsuspecting EU leaders at a special summit two weeks ago. Anastasiades then came under heavy pressure to agree.
"Five [EU] leaders in a room shouting at him to give ground wasn't going to work and could derail the peace process," an EU official said of efforts to convince Anastasiades on March 7.
Diplomats involved in the negotiations said Turkey appeared to believe it had sufficient leverage over the EU on migration to overcome the Cypriot block on accession chapters. In the end, however, EU negotiators closed ranks to avoid a Cypriot veto.
Yet despite the deterrent effect hoped for from the accord, migrants have arrived on Greek islands since the deportation scheme came into force Sunday, raising the prospect of more negotiations between the EU and Turkey. That may mean further discussion with Cyprus that cuts across the peace talks, despite Anastasiades' insistence they are "two distinct processes."
Ker-Lindsay at LSE said the interplay of the EU migration issue with U.N.-mediated efforts for a reunification deal could still cause "serious problems," though he said all sides, including Turkey, appeared keen on a settlement for the island.
Tusk urged Davutoglu to see a possible virtuous circle: "A comprehensive settlement to the Cyprus problem will be beneficial to the wider security and stability of the region – and in particular to the strategic relationship between Turkey and the EU."
A version of this article appeared in the print edition of The Daily Star on March 22, 2016, on page 6.
Bayern Munich 4-2 Juventus (AET, agg 6-4): German giants stage stunning comeback as Thiago Alcantara and Kingsley Coman strike in extra-time thanks to Thomas Muller's last minute header
Juventus took shock early lead at the Allianz Arena as Paul Pogba kept his cool to place the ball past Manuel Neuer
Juan Cuadrado doubled advantage for visitors, curling the ball home after a blistering run from Alvaro Morata
Robert Lewandowski replied for hosts with a powerful header on 72 minutes to give Bayern a lifeline
Thomas Muller struck a dramatic late equaliser for the hosts in the final minute to take tie to extra-time
Bayern pair Thiago Alcantara and Kingsley Coman struck in the additional half hour to give Munich victory
Coman is on a two-year loan from Juventus and scored to ensure his parent club were eliminated
German giants join Real Madrid, Atletico, Barcelona, PSG, Wolfsburg, Manchester City and Benfica in quarters
For 85 minutes, the awkward prospect of Manuel Pellegrini outrunning Pep Guardiola in the Champions League was amusingly real. For just as long, Guardiola faced the extraordinary possibility of being cast as a Bayern Munich failure.
That is the strange lot for a man who looks set to collect a third straight Bundesliga title but whose appointment three years ago was based on the greater brief of winning the Champions League. Cleaning up domestic business is nice and expected; winning in Europe is all that ever really mattered.
On Wednesday night, that almost came crashing down in a weird and wonderful match between the best of Italy and the best of Germany. Juventus crushed Bayern for more than an hour and led by goals from Paul Pogba and Juan Cuadrado, giving them a 4-2 aggregate lead.
Bayern winger Kingsley Coman - on loan from Juventus - bends his boot around the ball to curl it into the net and confirm the win
The Bayern Munich squad pile on goalscorer Alcantara as they held the lead for the first time on Wednesday evening in Germany
Thiago Alcantara looks ecstatic and removed his shirt after firing Bayern Munich ahead in the second half of extra time against Juventus
Bayern Munich celebrate their emphatic victory
Bayern hero Muller celebrates with supporters and shouts into a megaphone after the German side secured their place in the last eight
MATCH FACTS
Bayern Munich: Neuer, Lahm, Kimmich, Benatia (Bernat, 45), Alaba, Alonso (Coman, 60) Douglas Costa, Muller, Vidal, Ribery (Thiago, 101), Lewandowski.
Subs: Ulreich, Rafinha, Gotze, Rode.
Scorer: Lewandowksi, 72, Muller, 90, Alcantara 106, Coman, 109
Booked: Kimmich, Bernat, Vidal, Thiago, Lewandowski.
Juventus: Buffon, Lichtsteiner, Barzagli, Bonucci, Evra, Khedira (Sturaro, 68), Pogba, Cuadrado (Pereyra, 89), Hernanes, Alex Sandro, Morata (Mandzukic, 72).
Subs: Neto, Zaza, Asamoah, Rugani.
Scorers: Pogba, 5, Cuadrado, 27
Booked: Lichtsteiner, Bonucci, Cuadrado, Pereyra, Khedira, Sturaro, Mandzukic.
Referee: Jonas Eriksson
Attendance: 70,000
How undignified it seemed that the man who is coming to Manchester City this summer would exit the Champions League before Pellegrini.
But then came the glorious fightback.
Robert Lewandowski gave Guardiola's side a lifeline with a 72nd-minute header and Thomas Muller scored in stoppage time, taking the game into extra-time. A pair of crosses and a pair of headed goals; it's not Guardiola football as we know it, but it did the job.
Just like that, 2-0 down on the night had become 2-2 and that became 4-2 up with excellent extra time goals from Guardiola's substitutes, Thiago Alcantara and Kingsley Coman, the latter a Juventus player on loan in Germany. Brilliantly dramatic.
And all this in a tie that had already had its share of swings in the first leg. Bayern, remember, had led 2-0 in Turin only to draw 2-2. A pair of away goals ought to have given them the edge in Munich last night, or at least a slight feeling of comfort.
The opposite was true. Whatever was Guardiola's plan, it went horribly, woefully wrong. They faced a Juventus side determined to swamp the midfield and squeeze the life out of Bayern's defence, which is precisely what happened.
The opening goal, scored after only six minutes, was a calamity of Bayern mistakes from a pair of players in Manuel Neuer and David Alaba who tend to make so few. Tellingly, they were mistakes made in panic.
Sami Khedira was the creator, in so much that he hit an excellent throughball that ultimately led to the goal.
But before it reached Pogba, Neuer made the rash decision to sprint from his goal for a ball that Alaba was better placed to deal with. Alaba hesitated as his goalkeeper closed in, allowing Stephan Lichtsteiner the opportunity to beat both men to the punch and square to Pogba. With the goal vacated, the former Manchester United midfielder threaded a shot between two covering defenders and Bayern were behind.
Muller shouted and sang along with supporters as the rest of the Bayern Munich sat and looked on from the Allianz Arena pitch
Paul Pogba put the Italians ahead against Bayern Munich as he side-footed the ball home on the edge of the area on five minutes
Pogba is congratulated by his team-mates as they surround the midfielder after taking the lead at the home of the Bundesliga leaders
Bayern Munich manager Pep Guardiola looks dejected with his side trailing to Italian giants Juventus midway through the first half
Juan Cuadrado doubled the advantage for the away side with an assured finish after neat feet to get the better of Mehda Benatia (right)
Cuadrado watches his effort curl past goalkeeper Manuel Neuer and into the corner of the net as Juventus took control with a 2-0 lead
Cuadrado is congratulated by Juventus team-mates Stephan Lichtsteiner (second left), Andrea Barzagli (left) and midfielder Hernanes
Juventus defender Alex Sandro climbs above Bayern Munich midfielder Xabi Alonso to win possession for the away side in the air
Juan Cuadrado scored an impressive second following Alvaro Morata's bustling run - CLICK HERE for more from our brilliant Match Zone
Champions League quarter-finalists
Real Madrid, Paris Saint-Germain, Atletico Madrid, Manchester City, Wolfsburg, Benfica, Bayern Munich, Barcelona
Draw will commence at 11am on Friday
Juventus' defeat means that England will still enter four clubs in next season's Champions League, as Italy can no longer better their UEFA coefficient.
That strike could be chalked down to errors and a second almost followed in a similar vein, with Neuer scuffing a clearance and Morata scoring, only to incorrectly judged offside.
That was a let off for Bayern, but Juventus made it 2-0 soon enough with a quite brilliant counter-attacking goal created by the brilliance of Morata and buried wonderfully by Cuadrado.
Morata almost scored an exceptional third close to the hour, which coincided with the great recovery.
With 18 minutes to play, Douglas Costa, impressive on the right in place of Arjen Robben, who had a cold, sent over a brilliant cross and Lewandowski headed his eighth goal in eight Champions League games this season. Basic, direct stuff from a club that can elaborate with the best of them.
The kicker was that they did again in stoppage time. Excellent substitute Kingsley Coman crossed from the right in stoppage time and Muller won the header. Guardiola was a picture of waving arms and wild eyes.
The effect was greater in extra time. Thiago put Bayern ahead in the 108th minute and Coman scored moments later. Two fine goals, one big impact.
Guardiola, one of the great managers football has known, is not a failure just yet.
Striker Robert Lewandowski climbed high at the back post to score a header for Bayern on 72 minutes and cut Juventus' lead in half
Lewandowski jumps for joy and rallies supporters behind the goal after giving Bayern Munich a lifeline with less than 20 minutes to play
Bayern forward Thomas Muller heads the ball towards goal to score a dramatic late equaliser in the final minute to take the tie to extra-time
Muller is congratulated by Lewandowski and roars in the direction of David Alaba after netting to save Bayern's European campaign
Buffon lies on the ground beaten by Thiago Alcantara's extra-time goal which set Bayern Munich on their way to reaching the next round
Swedish referee Jonas Eriksson settles a dispute between Bayern Munich forward Muller and Juventus centre back Leonardo Bonucci
Juventus' legendary goalkeeper Gianluigi Buffon clenches his fists in celebration in the first half but was left dejected as he left the pitch
Pogba, scorer of Juve's first goal, attempts to win possession under pressure from Bayern Munich pair Xabi Alonso and Thomas Muller
The comments below have not been moderated.
The views expressed in the contents above are those of our users and do not necessarily reflect the views of MailOnline.
Add your comment